Your active hotel in Austria for sport and outdoor activities
Experience the while getting fit and healthy in the sunshine of the Brandner Valley
Feel the mountains in the Brandner Valley – thats the motto for your holiday at the Schillerkopf Alpine Resort, your active hotel in Austria. Set right in the middle of a hiking and biking region, at the beginning of the "Tschengla" high plateau, the Schillerkopf Alpine Resort is not only the ideal starting point for unforgettable natural experiences, but also offers you an extensive service for outdoor sports and exercise!
Make a start directly at your active hotel in Austria and experience the mountains of the Brandner Valley with these unforgettable outdoor activities:
best hiking trails with panoramic views, adventure trails, signposted tours of the peaks, for example, to the Mondspitze and the Schillerkopf, numerous mountain railways
first-class mountain bike trails and the Brandner Valley Bike Park above the hotel
sunny Tschengla high plateau – recreational area for activity and nature enthusiasts with, for example, the Alpe-Rona Alpine dairy, biotope with 80 types of orchid, Kneipp pools, stone circles etc.
impressive natural highlights Lake Lüner – turquoise coloured Alpine lake at 2,000 metres above sea level, the Kessel Waterfall, a 40 metre deep ravine along the Alvier river and the Bürser Canyon, a natural wonder of the ice age.
Climbing crags in the Bürser Canyon, at Lake Lüner and in Brand
Hiking with huskies with Husky Toni
Golf on several 18-hole golf courses nearby the hotel and with impressive mountain backdrops (Brand golf club in 7 minutes away by car, Braz golf club is 20 minutes away)
Tennis on outdoor courts in Bürs and indoor and outdoor courts in Brand at the European Tennis Academy ("Mental Match Play" with music)
Riding in the Brandner Valley
3D archery facility, crossbow shooting
Angling on the River Alvier and at Lake Lüner, fly-fishing school in Brand
Tandem flights above the Montafon (10 % discount)
Adventure sports such as canoeing, river rafting, canyoning, bungee jumping
Traditional customs and events such as Alpine horn blowing at Lake Lüner, the Alpe Rona Alpine festival, Alpine festival, Tschengla bike hill-climbing - mountain bike race on the Bürser and Tschengla mountains
Schillerkopf Alpine Resort : a hotel with passion and enthusiasm for sport
A sporting spirit seems to waft through the sport hotel near Bludenz, the Schillerkopf Alpine Resort. Everyone in the Bosek family is sporty and place great value on healthy eating! We are one of the founding companies of Bike Vorarlberg, sponsors of the professional cyclist riding for Team Vorarlberg and we support, amongst other things, the Trans Alp Marathon. We are happy to share our enthusiasm for sport and invite you to make use of our sports service and our sporting competence and to take part in our activity program!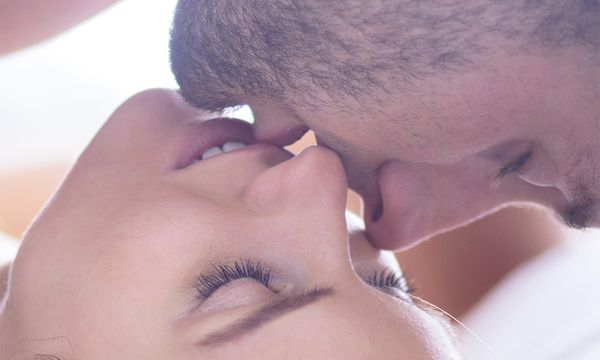 1 night
from 
€ 178.--
price per person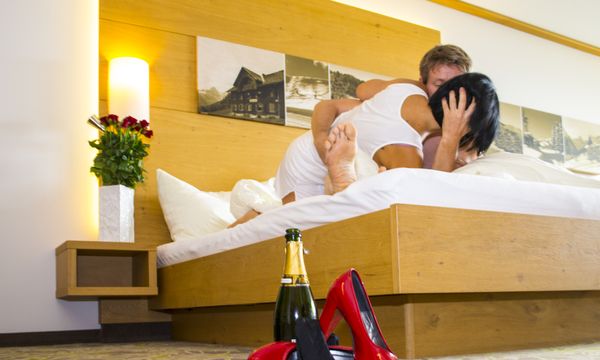 3 nights
from 
€ 457.--
price per person
Free tours and courses for guests at our 4-star superior active hotel in Austria
Aerobics, water aerobics and yoga courses in the wellness garden and in the natural bathing pool
Guided hiking tours with our vitality trainer, once a week with one of the men of the house, Marcel or Roché
Guided bike tours with our vitality trainer, once a week with Marcel oder Roché
Free participation on one of the many outdoor events organised by BergAKTIV, such as mountain bike tours with best qualified mountain bike guides or alpinism courses
Our service for active sports men and women
Free hire of rucksacks, hiking sticks, drinks bottles, heart rate monitors and umbrellas
Drying room for shoes and sports clothing, wash down area for bikes, laundry service
Secure bike storage room with tools and assistance with repairs
Maps
Free shuttle
Personal training and individual fitness plan
Brandner Valley Card as a gift for free or discounted use of lift facilities and attractions
The Brandner Valley mountain world, with its fabulous nature, is awaiting you - and we, at your active hotel in Austria, are waiting for you too! Come along and experience a fulfilling, delightful, sporting holiday!