An eco-friendly hotel with 4-star superior rating
Enjoy a climate-neutral holiday at the Schillerkopf Alpine Resort!
You can experience just how wonderfully harmonious an eco-friendly hotel with 4-star superior comfort can be, during your holiday at the Schillerkopf Alpine Resort. Although our hotel might not look like a green hotel, rest assured that it really is. We're saving up to 400 tonnes of CO² per year thanks to our eco-friendly energy systems such as the photovoltaic system and wood chip heating system, ventilation systems with heat recovery and LED lighting throughout the hotel. We are thus a climate-friendly company!
Because our local area lies close to our hearts, we treat it as our greatest treasure and, as a sustainable hotel in the Brandner Valley, it is with great joy and in our own interest to do our part to protect it.
Our environmental bonus for you: If you choose to use the more environmentally friendly train to arrive here, you will receive a voucher worth € 40 per room for a wellness treatment (minimum 3 night stay)!
From B like biomass to W like washing: AAA
This is what we, as an eco-hotel, do
There are many environmentally friendly hotels around but only a few take environmental issues so seriously as we do and plan their eco-friendly measure in so much detail. Take a look at what we do for the environment with our overview:
Wood chip power station with biomass for heating and wastewater
Short transportation distances for deliveries of biomass by freighter from the village (1 km)
220 m² photovoltaic system, producing 19.000 kilowatts of electricity per year
95 % of lighting with LED bulbs (with warm light tones)
MSL regulations in sanitary areas (low flow rates)
Triple-glazed windows
Heat recovery system in all ventilation systems
Induction appliances in the kitchen and in the show kitchen (no use of fossil fuels such as gas and oil)
Water-saving valves throughout the hotel
Grease separator in the kitchen area
2 rubbish compressors for waste paper and general waste
All cleaning materials and body lotions are biodegradable (from EcoLab)
Dispensers for cleaning materials from the Hollu company
AAA laundry by the Schulthess company
BUS ellectro management system for energy efficiency
No slippers in the rooms to actively avoid waste
Minimisation of transportation distances thanks to tradesmen and suppliers from the region ...
... naturally only the best products and companies from the region:
Mohren Brewery, Dornbirn (beer, wine, drinks)
Ammann, Bregenzerwald (coffee)
Rauch, Rankweil (fruit juices)
Mayer Bakery, Brand (all types of bread)
Salzgeber, Tschagguns (best meat and sausages)
Güfel, Meiningen (fish from the region)
Alpe Rona, Bürserberg (cheese, milk, butter, yogurt, quark)
Michelehof, Hard (Destillate, Whisky)
Schnaps Studio Walter Summer (spirits, liquors)
AGM, Bludenz (various range of goods)
Messerle, Mäder (office supplies)
Pilz Lenz, Wolfurt (mushrooms)
Gemeinde Bürserberg, Bürserberg (wood chips)
Neyer Gerhard Erdbewegung, Bürserberg (wood chips transport)
Josef Müller Carpentry, Brand (carpentry, woodwork)
Fredi Gassner, Bürserberg (joinery, woodwork)
For all those who would like to know the details:
Further information on the technical side of our eco-hotel
Biomass power station
Equipment: 420 kilowatt biomass fuel burner from the Heizomat company
Production: Non-potable water and heating
Woodchips: Freshly harvested forest woodchips, mostly from storm damaged trees. Delivery is from the local storage facility just 1 kilometre away, whereby no additional environmental burden is incurred.
Operational info: Buffer system with a volume of 12,000 litres, boiler system with 8,000 litre volume
CO² record: The trees on the hotel grounds take in more CO² than we ourselves produce and we are, from an energy point of view, a green operation.
Electricity
Performance: 160 kilowatt / 350 amp yearly usage. Control of the electronics is by BUS system.
Lighting elements: 90 % of all the lighting is with LED and due to this fact we save 70% on energy costs.
Photovoltaic capacity: Green energy power station on the hotel roof with a surface of 220 m² and an average yearly production of 19,000 kilowatts.
Control systems: All control systems and pumps are new and energy efficient.
Energy management: Facility to efficiently control the use of electricity.
The equipment at our eco-hotel
Air-handling system: All air-handling systems are run using heat recovery.
Washing machines: With energy efficiency rating AAA.
Kitchen appliances: Our kitchen uses energy efficient induction cookers.
Draught taps: All draught pouring taps use air compressors, therefore without the use of gas.
Cleaning materials
All the cleaning materials used at the Alpine Resort fulfill the latest environmental compatibility requirements:
the Austrian eco-label
the Eco Label – European eco-label
the Austria Mark of Quality for Austrian Model Companies
ISO 9001
Efficient usage through integrated dispensers
External hygiene analysis
Hygiene articles
Shower gels / shampoos: All the shower gels, shampoos and body lotions available in the hotel are particularly kind to the skin and environmentally friendly. Furthermore, everything from the contents to the packaging conform to strict ecological criteria and have been awarded the EU eco-label.
Water
Natural pool facility: Our natural pool is equipped with an eco-filter which operates without the use of chlorine, salt or chemicals. Water supplied from our our source.
Indoor pool: Our indoor pool is operated using chlorine and a new filter system. A new controlling system guarantees minimal and gentle use of chemicals and best water quality.
Sanitary facilities: All sanitary facilities are operated using water-saving mountings.
Fat separator: a new fat separator ensures that no fat residues find their way into the wastewater.
Rubbish / Waste
Waste separation: Waste separation takes places directly at the hotel.
Waste press: A waste press reduces the volume of cardboard and plastic by around 70%.
Hotel slippers: Hotel slippers are generally used only once and therefore create a huge amount of waste. Please bring your own slippers with you on holiday. Should you happen to forget them, we will of course provide you with slippers free of charge.
Kitchen waste: Our kitchen team produces its dishes fresh and daily and in great detail. Therefore,there is relatively little food waste. Plastic and paper is separated right away in the kitchen. We work without the use of convenience foodstuffs and therefore avoid the unnecessary waste caused by inefficient packaging methods.
Oil waste: We do not use deep fat fryers and therefore reduce the amount of waste oil.
An eco-hotel which saves 36,000 employee kilometres
Employee shuttle: A daily hotel shuttle goes up the mountain in the morning and down to the valley in the evenings. An average of 7 employees (5 car trips) are transported per trip whereby a total of 100 car-kilometres are saved. Per year, this works out at 36,000 kilometres of car trips are saved..
As our guest you will be supporting our dedication to a sustainable, environmentally friendly hotel. Enjoy a holiday with a clear conscience. At the Schillerkopf Alpine Resort, your 4-star superior eco-hotel. Book now.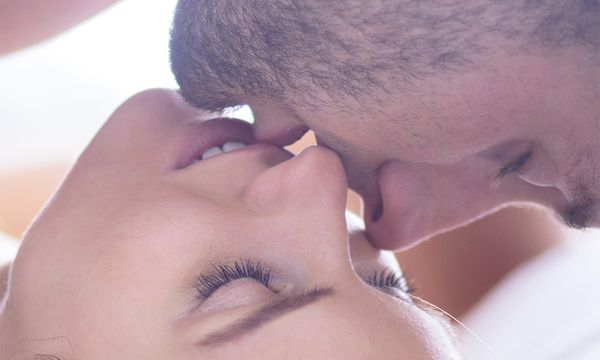 1 night
from 
€ 178.--
price per person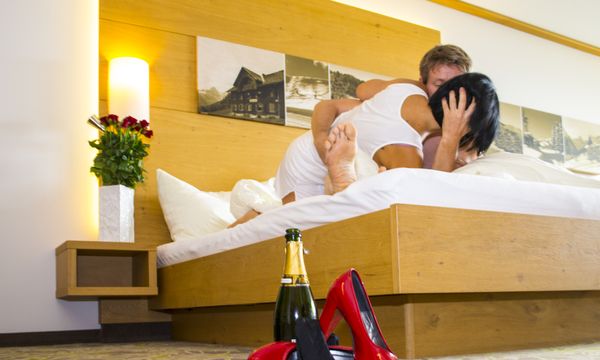 3 nights
from 
€ 457.--
price per person