How a vision of a very special hotel in Bürserberg came true
History, hosts and philosophy at the Schillerkopf Alpine Resort
In 2003, brothers Marcel and Roché Bosek, didn't hesitate for a second as their parents expressed their wish to transfer management of their hotel in Bürserberg (at the time called Berg Hotel Schillerkopf) them. Although not even 30 years old at the time, the Schillerkopf had not only always been a home for for, but was also a piece of living family history. It's an inheritance that simply has to be protected and developed.
With this in mind, in 2012 we expanded the Scillerkopf to 70 rooms and suites and further developed the hotel into an environmentally friendly exclusive Alpine resort with a 4-star superior rating, which wonderfully fulfills holiday dreams with its combination of modern design and traditional home comforts.
The heart and soul off the hotel on the Tschengla has of course remained. And of course our parents continue to accompany us. Our father, Richard, passionately and competently takes care of the technical side of things and our mother, Christine, takes care of the appearance of house and garden. She's also always there to help you, our dear guests.
The history of our hotel in Bürserberg – and a century of family tradition
The old villagers who knew our great-grandparents tell us that they were extremely sociable and hospitable. In 1927 they built a guest house on farm land that had been acquired in 1899. In 1929 the Schillerkopf Guest House celebrated its opening with 17 multi-bed rooms, large dining room and parlour with tiled stove. Our great-grandfather, Alois Dünser, was, even then, setting standards: His Alpine guest house was the first guest house in the village with private bathroom and telephone!
His son Albert, innkeeper with all his heart, took over the guest house and expanded it with 5 more guest rooms. They still talk about him in the village today. Our grandfather was a huge giant with his heart in the right place. He was a kind of Brandner Valley Robin Hood. During times of great despair we went hunting in the forests and shared his booty with the starving people in the village. However, hunting was something he did during better times too and believed that the free animals were there for everyone to enjoy. His delicious game sausage, disguised as beef and pork sausages, found many takers ...
Friedrich Schiller, after whom the mountain is named and the inspiration for the name of our hotel in Bürserberg, would certainly have been delighted by such a free spirit ...
The 2nd generation: Albert and Josefa - good times and some fateful years
After the war, Albert then married his housekeeper Josefa and had two children - Elisabeth in 1949 and Christine, our mother, in 1951. After many economically good years came then some terrible years. In 1965 the guest house burned down to its foundations. In 1966 Albert died. In 1967 Elisabeth was killed in a car crash - just one year after giving birth to her son Peter.
Christine and Richard take the plunge with a new start in 1977
10 years later, our mother Christine decided to risk a new start, together with her husband Richard Bosek. On the 23.09.1977 they celebrated the opening of the new Berg Hotel Schillerkopf with 40 beds, restaurant and disco. In March 1983 there was another fire, but fortunately only part of the hotel was affected. A new hotel building was built thereafter and included indoor swimming pool, billiards room, ski rental and a new wellness area and the hotel was brought up to 4-star standard. One year later, a tennis court and a trout pond were added and, in 1985, came the riding stables. In 2003 we again renovated and extended - and it was then that our parents transfered the hotel into our hands.
The philosophy of our hotel in Bürserberg, the Schillerkopf Alpine Resort
The Schillerkopf is a place of vigour, a place where values such as solidarity, friendship and generosity are felt. A place of peace and joy for life and where body, mind and soul feel completely at home.
The family history, the tradition and the local area are anchored with passion and joy in the design of the present and future of our hotel in Bürserberg – and always mindful of nature.
We very much look forward to welcoming you here with us soon ... You will get a very warm welcome at the Schillerkopf Alpine Resort!
Marcel & Roché Bosek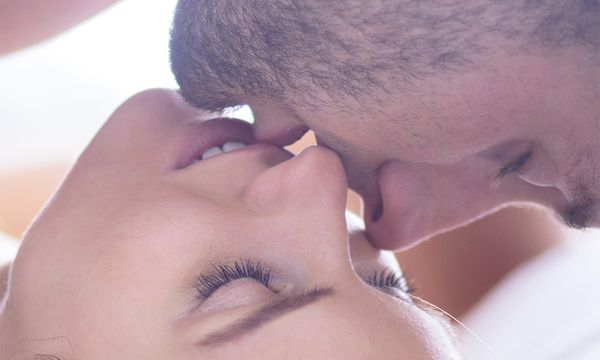 1 night
from 
€ 178.--
price per person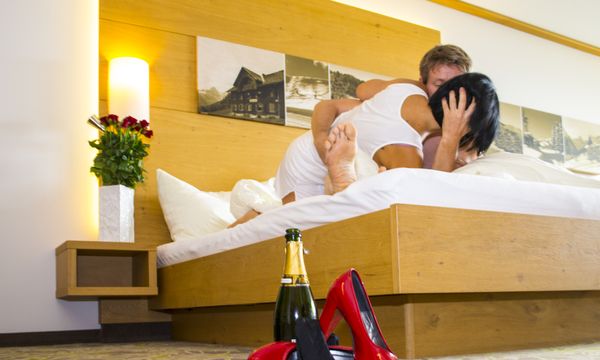 3 nights
from 
€ 457.--
price per person